Nu beschikbaar voor download in de appstore.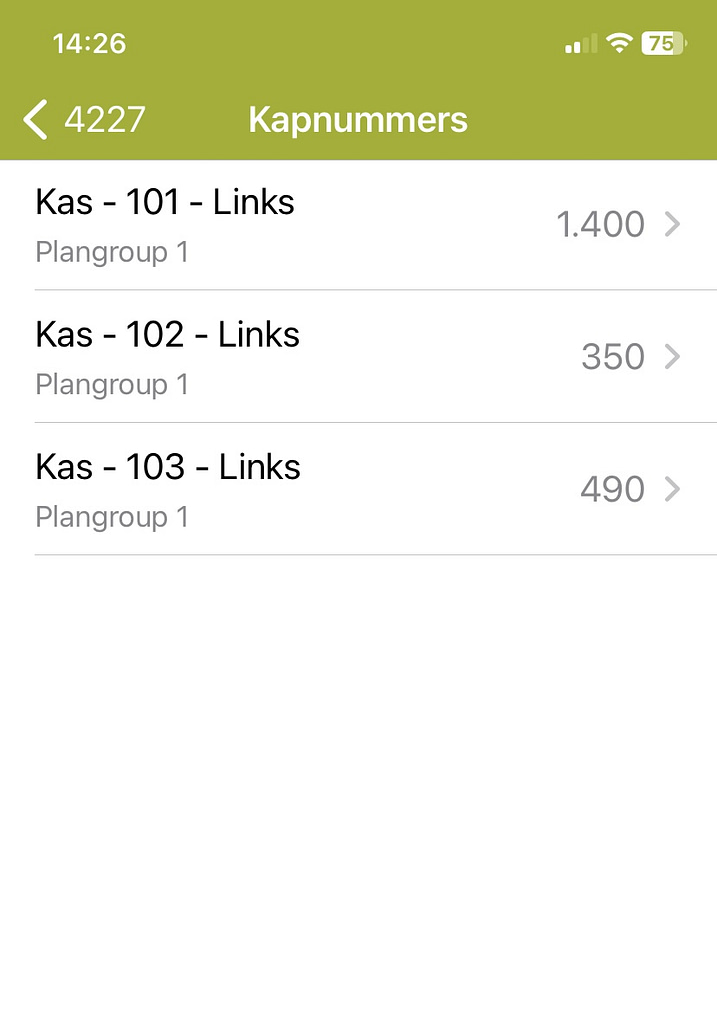 Met deze update is de gebruikerservaring verbeterd en zijn er nieuwe functionaliteiten toegevoegd om het beheer van beoordelingen, partijen en zoekopdrachten in de teeltmodule te optimaliseren.
# Voorraad per kap: De app toont nu direct de voorraad per kap vanuit de partij.

# Het uploaden en weergeven van foto's is geoptimaliseerd om de gebruikerservaring te verbeteren. Het uploaden gebeurt nu sneller en de app verbruikt minder data bij het laden van foto's.

# We hebben voorbereidingen getroffen om pushmeldingen te ondersteunen. Hiermee kunnen wij het proces in de tuin verder optimaliseren.

# We hebben een fout opgelost die ervoor zorgde dat de app kon vastlopen bij het aanmaken van een nieuw ras.
Example inventory amounts on batch.
FloraApp IOS release v1.23
Now available for download in the app store.
With this update, inventory amounts have improved visibility and the app is quicker and more efficient to use.
# Inventory per bay: The app now directly displays the inventory amounts per bay from the batch.
# The uploading and displaying of photos has been optimized to improve the user experience. Uploading is now faster and the app consumes less data when loading photos.
# We have made preparations to support push notifications, which will allow us to further streamline the process in the garden.

# We have fixed an issue that was causing the app to crash when creating a new variety.